This is another one of the meals that I first tried, when a kind friend brought it to me after I had my first baby. I love a good chicken pot pie, but this tuna pot pie is a pleasant surprise for most who have not tried it before.
After finding these cute blue oven proof dishes, I decided to make individual pies, which are a bit more special.
Here is what you need: (Makes 4 servings)
5 ounce can of tuna, drained well (I have used a 12 ounce can before to make it "meatier")
1 can cream of chicken soup (or celery, potato or mushroom, but chicken is my favorite)
3/4 cup frozen peas
1/3 cup fresh grated carrot
pie crust (or canned or homemade biscuits)
salt and pepper to taste (I find using the canned soup makes it salty enough)
You could also substitute a can of peas and carrots which gives it a bit more peas, but make sure you drain it well.
Mix the drained tuna, soup and vegetables together and pour into a small greased casserole dish, pie pan or individual oven safe dishes.

I used a canning ring to cut out my tops.
Top with either pie crust,
or with biscuits cut up (if making individual ones, one biscuit each).
Then bake in a preheated 350 degree oven for 25 minutes. I've found if using pie crust, you may need to broil it for a few seconds at the end to make it golden, and if using the biscuit top, it helps to bake on a lower rack in the oven so it gets done before the tops of the biscuits get too brown.
It's yummy, warm and filling, and an easy way to get some fish in your diet.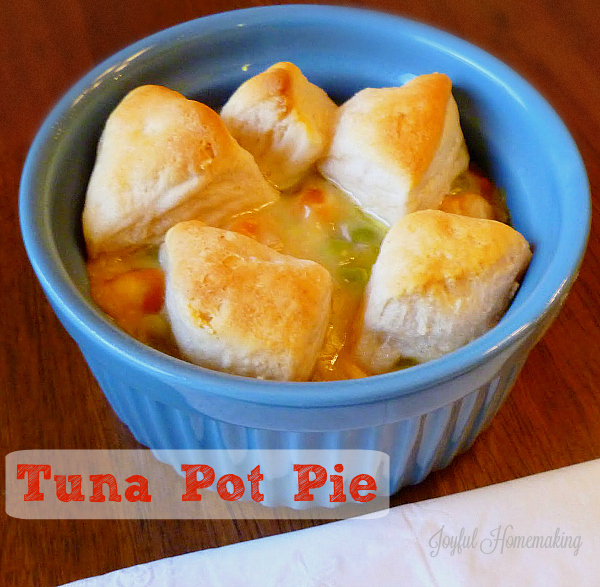 By the way, if you have left over pie crust, try making these: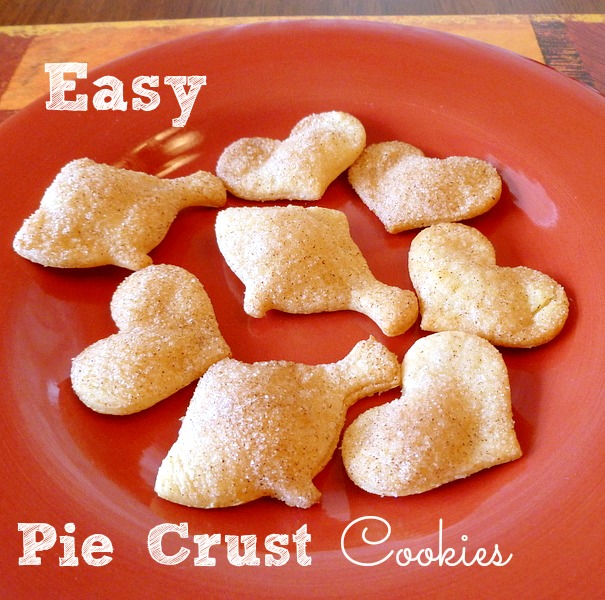 Then you have dinner AND dessert!