Delicious Dinner Ideas for the Week
This week has been about Fall, Football and Food! The colors of the changing leaves are truly beautiful, and the kids and I collected a bunch of colorful leaves on a walk this week, to work on identifying together. I remember having to do a leaf and bug collection when I was in school, and I want my kids to at least have the leaf part…maybe not the bug collection. 😛
Although my waistline could probably use a few more salads, around here, fall means lots more soups, stews and warm comfort foods, so I've included a few in this week's list of dinner ideas. 🙂 If your family has a favorite soup or stew that your enjoy this time of year, I'd love to hear about it in the comments! If you'd like some ideas of our favorites, check out the following delicious recipes.
Fast and Easy Chicken and Rice Soup
If you have leftover cooked chicken or canned chicken available, this soup is amazingly fast!
Taco pie and salad
Grocery list: Pie crust, ground beef, taco seasoning, olives, cheddar cheese, tomatoes, sour cream, corn chips and salad ingredients
4 Ingredient Ravioli Lasagna
Grocery list: Ground beef, pasta sauce, ravioli and mozzarella cheese
This is like traditional lasagna, but without all the work!
Easy Fish Tacos
Grocery list: Fish fillets, tortillas, Cheddar cheese, lettuce, tomato, Chipotle dressing, sour cream, lime juice, cilantro and salsa
Feel free to substitute your favorite mild white fish in this recipe, and there are so many optional ingredients to try with these, like pineapple, shredded cabbage, tartar sauce, hot sauce, avocados or beans, etc…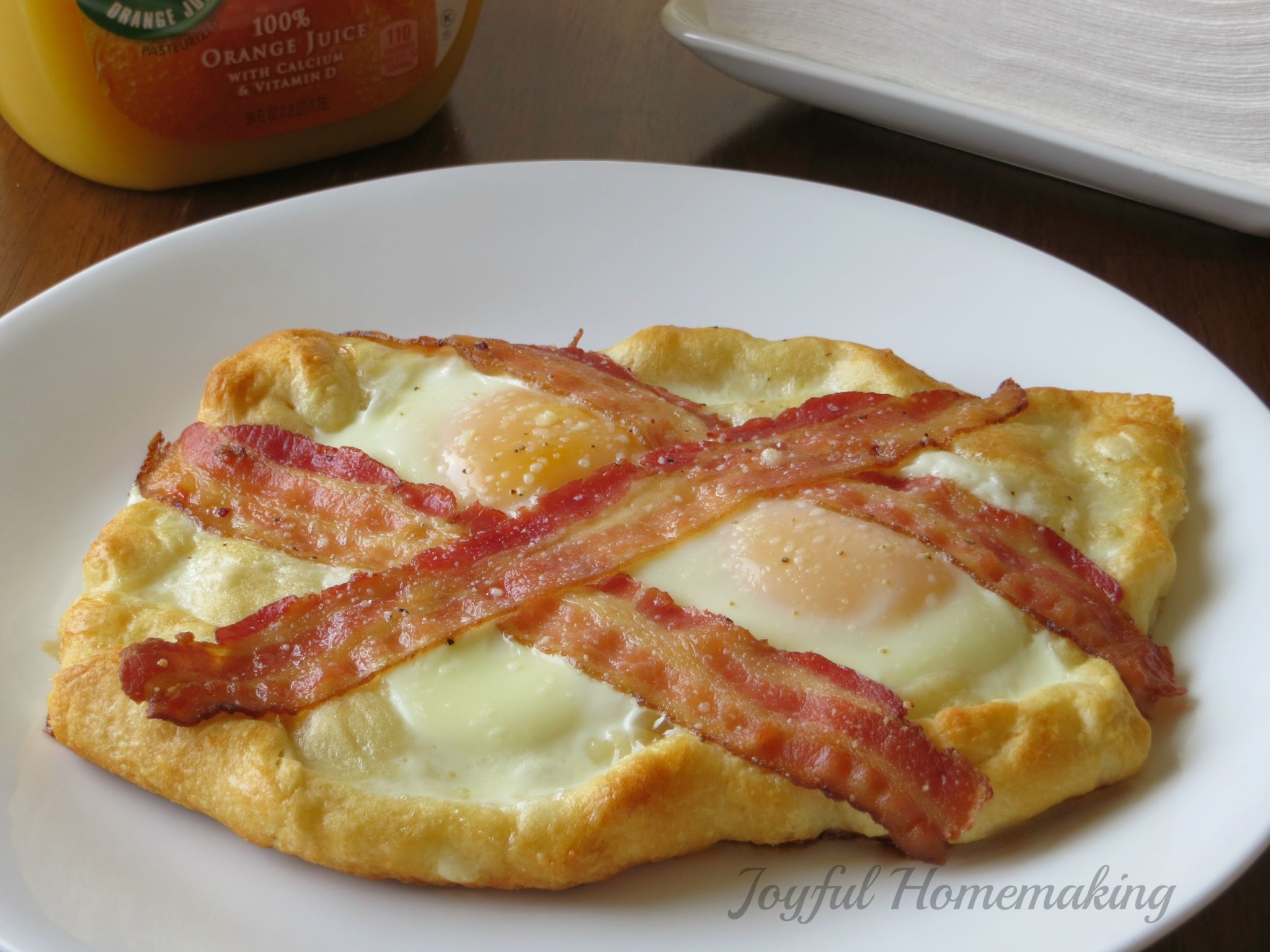 Bacon and egg crescent squares and fruit salad
Grocery list: Eggs, crescent rolls, bacon, Parmesan cheese, parsley and assorted fruits
Crockpot Beef and Sweet Potato Stew
Grocery list: Beef roast, sweet potatoes, red potatoes, onion, canned tomatoes, green beans, Balsamic vinegar, Worcestershire sauce, garlic and herb seasoning and beef stock
My dessert choice for the week are these Cinnamon Sugar Crusted Biscuits, since you can start with canned biscuits, they are a super easy, but also warm, sweet and yummy treat!
If you'd like some further meal ideas, click on the links below for breakfast and lunch inspiration: