With June in full swing, and most of the graduations and open houses done, I'm looking forward to some lazy days at the pool. How about you? In the summer I really stick to easy quick dinners, like salads or pasta or grilled items. The crockpot is also nice because it doesn't heat up the whole kitchen, like the oven would. My sister has talked me into trying an Instant Pot, so I'm saving my money! Have you tried one? What is your favorite thing to cook in it? I've heard that mac and cheese is wonderful, as well as teriyaki chicken breasts...
If you'd like some assistance with menu planning and grocery shopping, be sure to check out my free printables:
Dinner Planner and Grocery List Printable
Weekly Meal Planner
Printable Grocery List
These ladies have some delicious looking dinner ideas for your week:
Slow Cooker Sweet and Sour Barbecue Chicken from New South Charm
Apple Feta Quesadillas from Jonesin' for Taste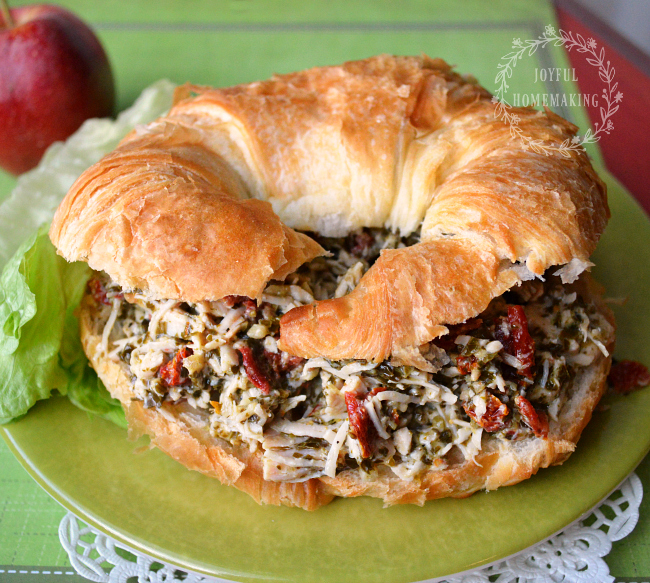 Pesto and Sundried Tomato Chicken Salad
Maw-Maw's Hamburger Surprise from Cooking with Carlee
Easy One Pot Penne from Tastefully Eclectic
For dessert, how about some luscious cupcakes?
Dark Chocolate Cupcakes with Peanut Butter Frosting from A Day in Candiland
If you'd like some ideas for earlier in the day:
Breakfast Ideas:
(Any combination of the following)
French toast
Cereal
Fruit
Waffles
Toast
Eggs
Oatmeal
Poptarts
Egg whites and spinach (hubby's choice)
Pancakes
English muffins
Muffins
Baked oatmeal
Breakfast cookies
Quiche
Cinnamon rolls
Pumpkin pancakes
Baked eggs and cheese casserole
Toasted peanut butter & banana sandwich
Coconut Quinoa Granola
Lunch Ideas:
(We like to add fruit and/or carrots to any of these "entrees")
Pasta (my kids love it)
Ravioli
Macaroni and cheese
Vegetarian corn dogs
Vegetarian hamburgers
Hot dogs (We like Applegate Farms)
Chicken, turkey or ham sandwiches
Graham crackers and milk
English muffins
Peanut butter and fluff sandwiches
Whole wheat toast
Soup
Yogurt or cheese sticks, crackers
Leftovers
Hope you have a wonderful week! 🙂