Biscuit and Egg Puffs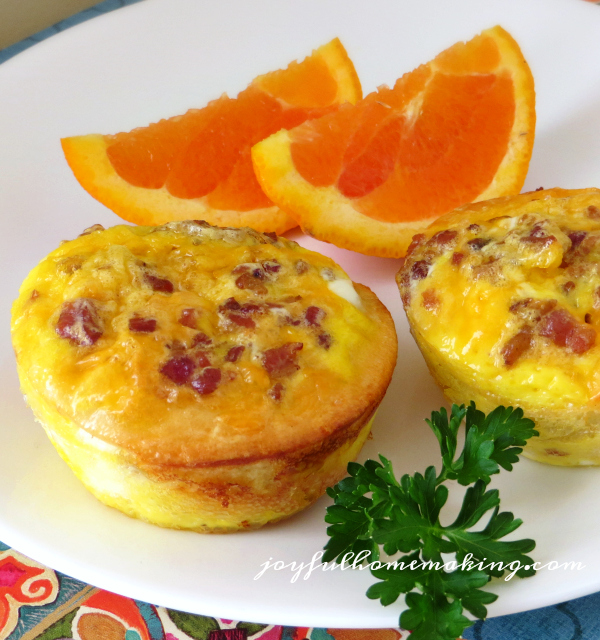 Author:
Joyful Homemaking
Recipe type:
Breakfast, Snack
One 7.5 oz. can of biscuits (10 small biscuits)
5 eggs beaten
½ cup cheddar or your favorite cheese
½ cup chopped, cooked bacon or ham (optional)
Pat the biscuits down into a muffin pan sprayed with vegetable oil.
Whip your 5 eggs a little and divide the mixture up between the 10 biscuits, so you get about ½ an egg in each biscuit cup and then sprinkle with cheese and if you like, ham or bacon. Try to get very close to the same amount in each cup so they will cook in the same amount of time.
Bake at 375 degrees for about 20 minutes, or until your egg is cooked all the way.
If you want to use more or less biscuits, just adjust the eggs to one per two biscuits.
Also, use the smaller biscuits or your puffs will be too big and push the egg out of the pan, and will take longer to cook (Been there, done that).