Gift Idea for Mother's Day
I don't have petite pretty feet. Before I had kids, I wore a size 7 1/2 shoe, now after three children, most of the time I have to buy an 8. I also have longish toes (I know, I know, too much information). All that to say, I have to work with what I have, and so I always try to keep my toe nails trimmed and nicely polished with a pretty color of nail polish.
I have gotten into the habit of making sure my mother takes care of her toe nails as well, and if I see they are getting chipped, I polish them for her.
So for Mother's Day, I have put together a gift idea for helping moms to keep their feet hydrated and soft, and their toe nails pretty.
Here is what you need: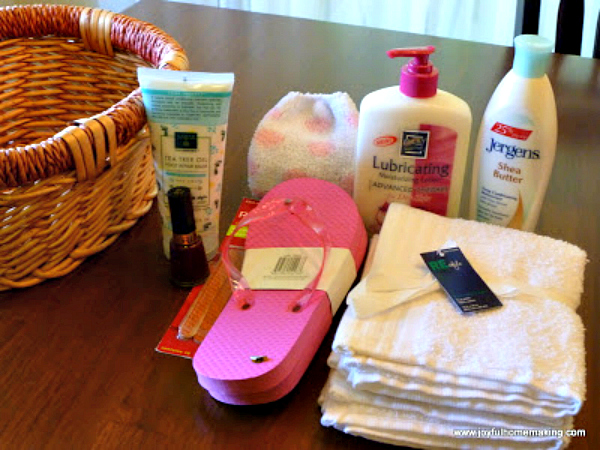 Foot scrub
Lotion
Pretty soft socks
Emery boards
Pretty polish
Flip flops
Soft hand towel
For presentation, you can use a basket…
or a nice gift bag or box with tissue paper.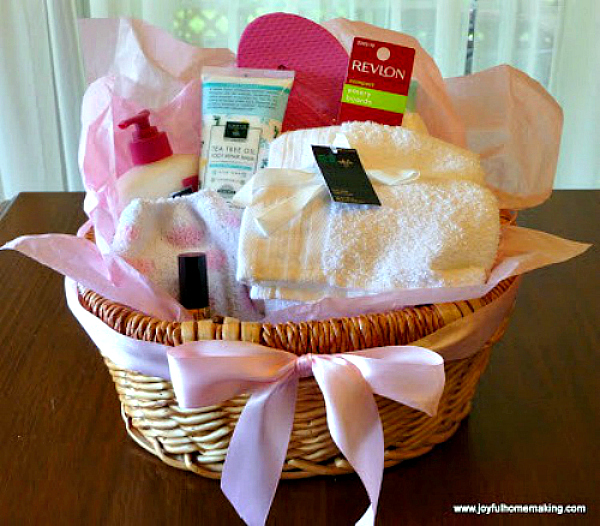 Arrange everything, and if you like, wrap with tulle and cinch with a bow.
There you have a nice, yet inexpensive gift for mom.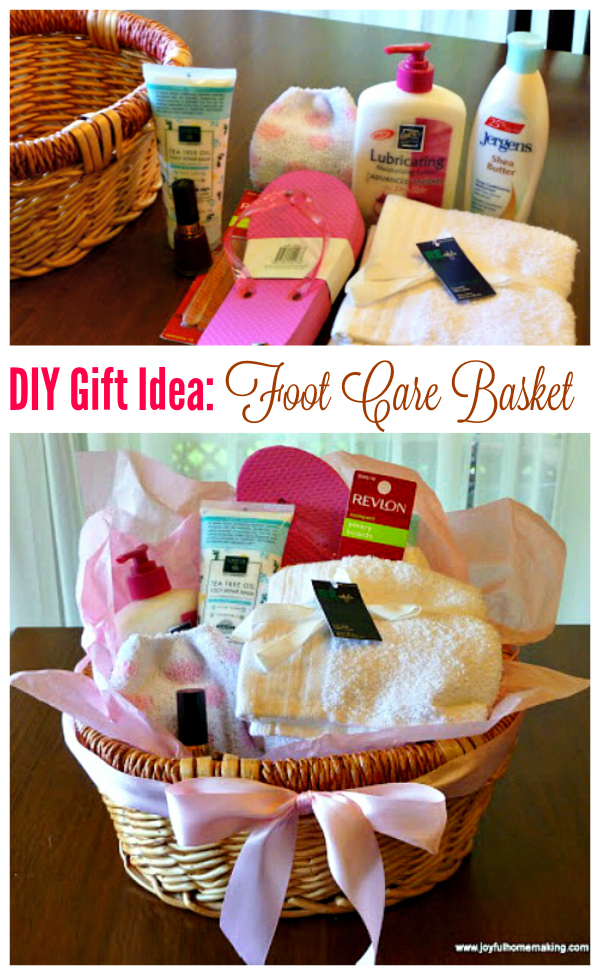 Funny side story… My sister's husband is so good about rubbing her feet with scented lotions. Well, one time, her and I went grocery shopping together after he had just lubricated her feet with lotion, and it was the funniest trip ever, because her sandals kept sliding right off of her feet! We get the giggles when we're together and we're cracking up the whole time. Sometime I'll tell you about all the funny things we try to sneak into each others carts…