My master bath is in serious need of updating and redecorating. It is one of a couple of rooms we haven't touched since we moved into our home about three years ago. As of yet though, we haven't made the time. I decided I could at least do some organizing and tidying.
We don't have a linen closet or any type of closet in the bathroom except under the sink cabinets, so we keep our towels on a shelf I got at a yard sale. It's not the best solution, but for now it's what we've got.
For your convenience this post contains some affiliate links. Click here to read my full disclosure policy.
I organize and label like items.  I give my husband and myself each a basket to keep out, for the things we use most frequently.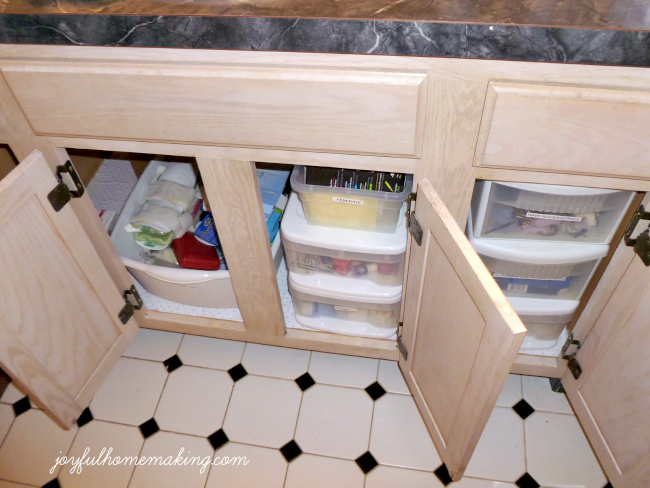 These plastic drawers are so nice for making the area under the sink an efficient usable space, because they use up all of the vertical space under the sink.  When you're limited on space, always evaluate whether or not you can go vertical with some additional storage.
By getting rid of things you're not using, it's much easier to keep the counter mostly clear, which is great for easier cleaning.
Eventually I'd  like to paint my bathroom, and replace the counter top, mirror and lights, and maybe get a cupboard for storing towels,  but for now at least it's tidy and simplified.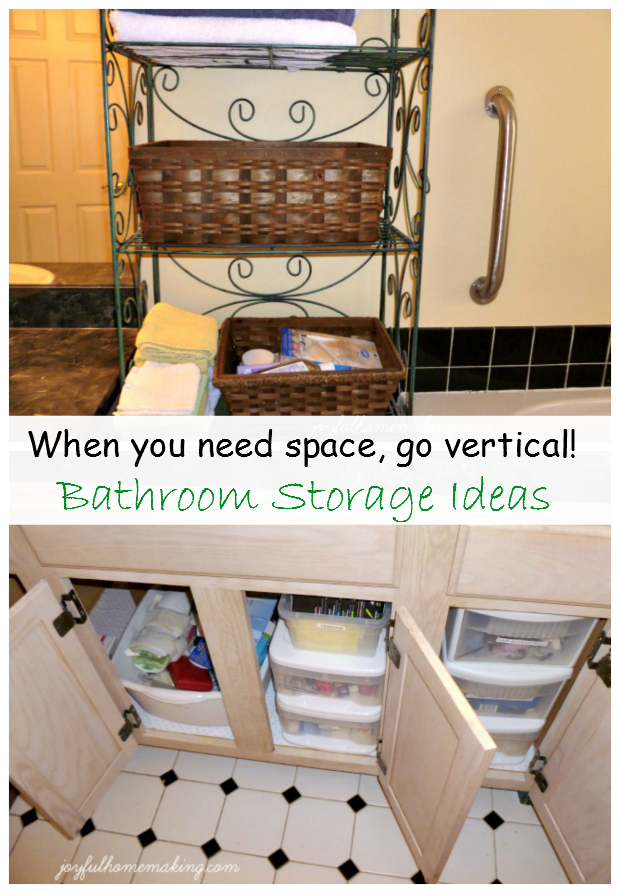 Remember, if you're out of storage space, go vertical!
Save
Save
Save
Save
Save