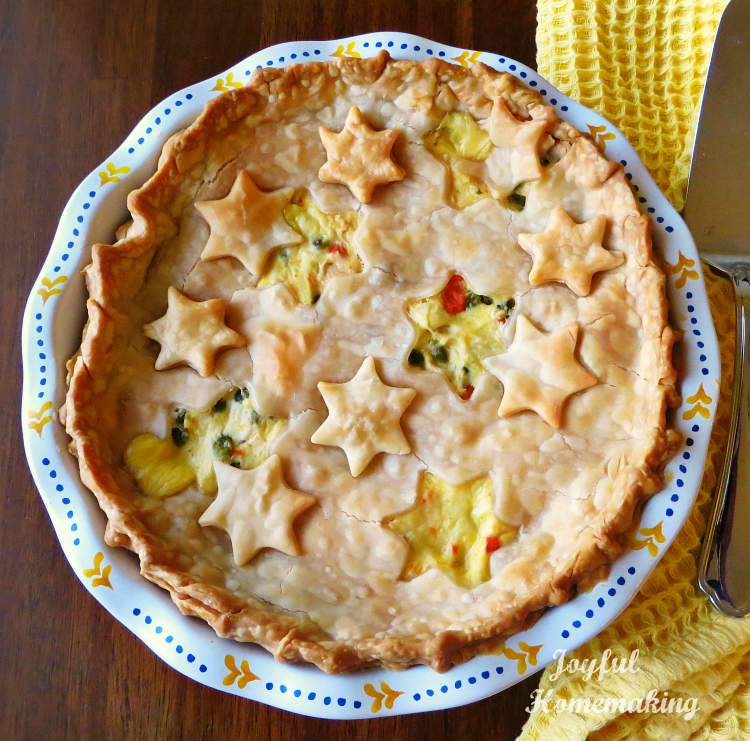 When I had my first child 16 years ago (update: 21 years ago), a friend of mine brought me this meal after I came home from the hospital, and I enjoyed it so much, I've been making it ever since.

This is so yummy and yet easy to put together.
Here is what you need:
2  pie crusts
8 oz sour cream
1 16 oz can mixed vegetables (like Veg-all well drained)
1 can cream of chicken soup (don't add water)
2 or 3 cooked, chopped chicken breasts (works fine with drained canned chicken as well)
This post contains some affiliate links for your convenience. Click here to read my full disclosure policy.
Lay first crust in pie dish.

In a bowl lightly combine the sour cream, drained vegetables, soup and chicken.

Pour filling in pie crust, and top it with the other crust.
Bake at 350 degrees for 45 minutes. If your top crust isn't browned enough, you can broil for a minute, but watch closely.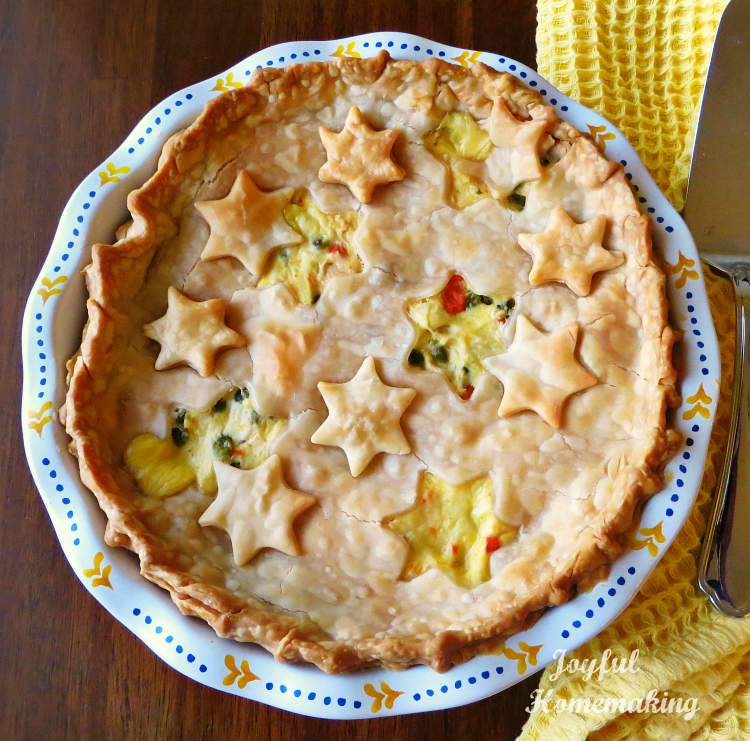 Also, sometimes I bake it on the bottom oven rack for half of the time to get the bottom browned as well, but again watch it closely.
 It's good to let a pot pie sit for about 15-20 minutes after you bake it, so that the insides "firm" up a bit, and so it's not runny or loose when you cut into it.
If you like a dairy free version, I also like
this recipe
from
Life As Mom
(I just substitute rice milk for the milk).
Printable recipe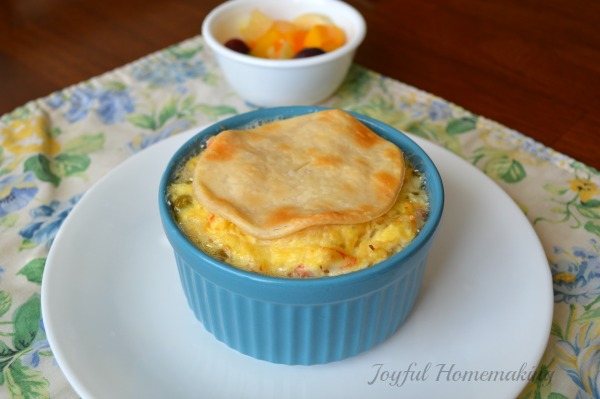 This is a fun recipe to serve in individual portions too!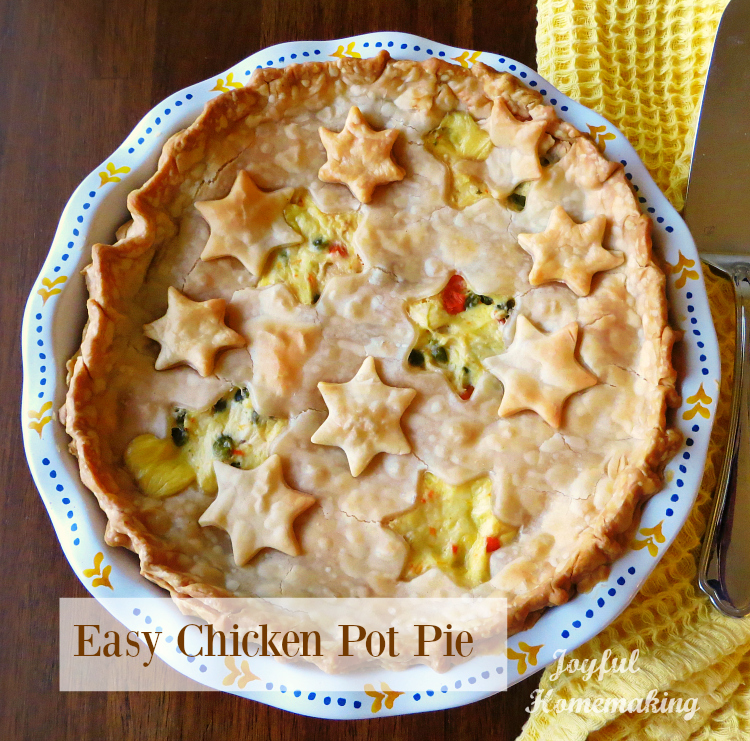 Hope you enjoy!
If you need any kitchen supplies, here are some affiliate links!
Save