A good homemade cleaner is worth its weight in gold, and a simple shower and tub cleaner definitely is! The pleasant part of bathrooms is selecting storage and decorating with pretty accessories. The unpleasant part is cleaning them, and my distaste for cleaning showers is right up there with cleaning toilets, but since it would be more unpleasant to have a filthy bathroom, I guess we should all still clean them! 😛
So when I saw an idea on Pinterest for a homemade simple shower and tub cleaner, I had to try it! (I always like to link back to the original source, but it only went to Google.)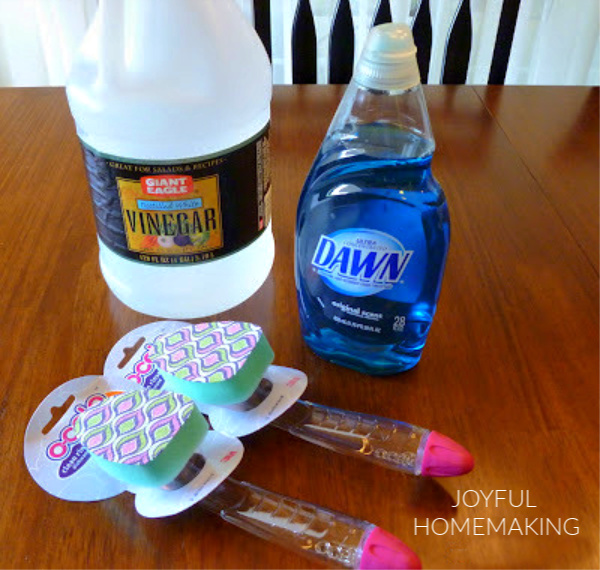 Not only are the ingredients so simple, but for me, the idea of using a dish wand was brilliant, since I'm usually a more tedious "spray and wipe cleaner."
Here's the "secret" Simple Shower and Tub Cleaner:
All you have to do is fill a dish wand with half vinegar and half Dawn dish liquid.
Before you use it the first time, make sure you keep the wand upright so the liquid doesn't leak out. It's so simple to run a little water in the shower, and then scrub it down with the dish wand, rinse it well, and then take your shower.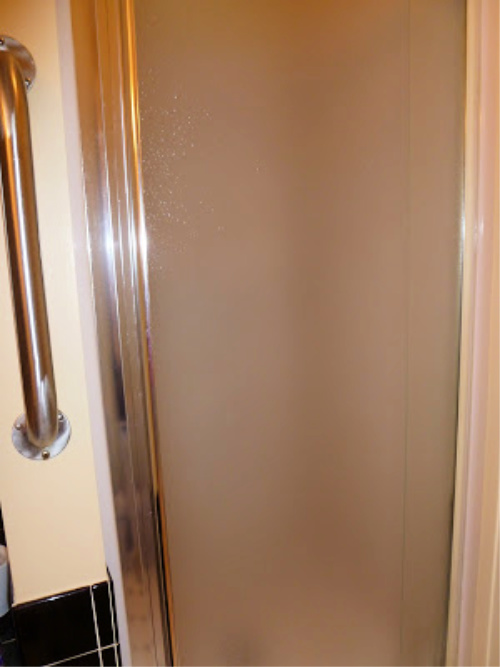 I also used it on the tub, although after a bath,
and then also gave the tub a good rinse.
It worked beautifully, and was so much quicker than my usual method of cleaning the tub and shower.
After using it a couple of times, the mixture got a little thick, but you could simply add a little water, or a bit more vinegar.
As with any cleaner, make sure to avoid getting it in your eyes, and make sure you rinse your scrubbed surface well.