Happy Monday! Here's this week's edition of "Quick Dinner Ideas."
For those nights however, that you literally may have minutes to spare, plan a few super simple dinner ideas:
light all beef kosher hot dogs (nitrate free if you can find them)
pasta
scrambled eggs
frozen veggie burgers
burritos with whatever fillings I have on hand
frozen chicken, veggie and pasta "dinner in a bag" from the freezer section of the grocery
a crockpot meal that you started in the morning and is ready at dinner time
keep raw veggies and fruits on hand to add to a less than ideal dinner
Check out my post 10 Ways to Make "Making Dinner"Easier.
Okie doke, on to this week's quick dinner ideas:
Chicken Cordon Bleu Crescent Roll-ups and veggie tray
Grocery list:  Crescent rolls, chicken and ham slices, Swiss cheese and various raw veggies
Crockpot Ground Beef, Vegetable and Rice Soup
Grocery list: Ground beef, onion, canned carrots and green beans, instant rice, Italian chopped tomatoes, beef broth and Italian seasoning

Chicken, bacon, potato and corn chowder
Grocery list: Chicken, bacon, potato, corn, onion, celery, carrots and cream
Garlic, sundried tomato, chicken & pasta
Grocery list: Angel hair pasta, sundried tomatoes, garlic, chicken, mushrooms, chicken broth, parsley, basil, olive oil, Parmesan cheese and red pepper flakes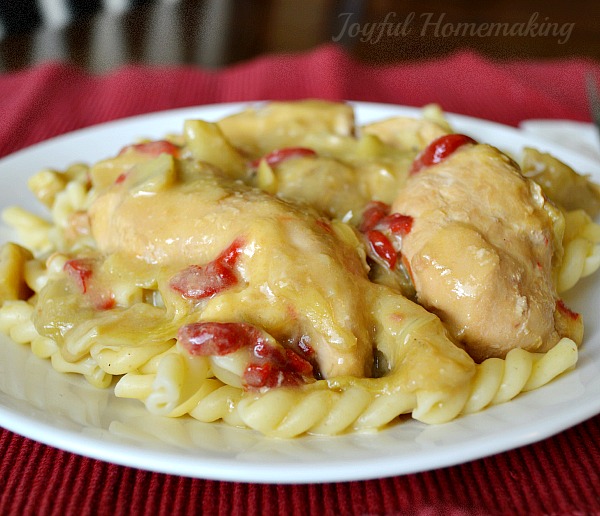 Crockpot Chicken and Artichoke with Pasta
Grocery list:  Chicken breast tenders, canned artichoke hearts, roasted red peppers, Worcestershire sauce, cream of chicken soup and pasta
Hope you have a great week!