When my husband and I were first married 26 years ago, we were both still in college, and my husband was working as a delivery driver. I was taking a full load of classes, preparing for student teaching, so I didn't have a job at the time, and needless to say, we lived on a tight budget.

Thankfully we had come in to the marriage with savings, but we wanted to save it for the time we would need a down payment on a home. I still have some of my handwritten graph-paper budget sheets from that time, and we had a monthly take home pay of $1,350 to cover our expenses. I would budget $30 a week for groceries for the two of us. I remember so clearly making up my meal plan and grocery list each week, and estimating what each item on my list would cost so I could figure out if my list was within the $30.
Back then I didn't think about stocking up on items when they were at rock bottom prices, or buying organic fruits and vegetables and meats... We ate cheaply and simply, and weren't on any diets with special expensive ingredients, or loyal to any brands, like we can be now sometimes.
Today, with 3 kids, and a husband who favors a high protein diet, we don't eat as inexpensively nowadays. 😛
However if the time came again, and certain seasons of life can be tighter on the budget than others, and I had to buy food as cheaply as possible, I know that I could reduce our grocery budget, because I do know lots of inexpensive meal ideas. As I started making a list, the memories started flowing! 🙂
***Several of these recipes assume that you keep basic supplies on hand like flour, sugar and rice. I estimate, with that taken into account, that most of these meals cost between $1-$4 total for meals that will feed 2-4 people. This is without getting too technical or detailed in my calculations, and with the assumption that supplies like a dozen eggs, or a large bag of frozen veggies, potatoes, or packages of cheese, would be spread out over more than one meal, depending on your family size.
***For nutritional value, try to add a fruit and/or vegetable to your meals.

40 Extremely Low Cost Meal Ideas
1) Quiche with Rice Crust and Banana Bread--We ate this meal so much since I love quiche anyway.
Quiche with Rice Crust
Print Recipe
Ingredients
Crust:

¼

shredded cheese

Mozzarella or Cheddar

1

egg

1 ½

cups

cooked rice

Combine and pat down into lightly greased 8 or 9 inch baking dish or pie pan

and bake in a preheated 425 degree oven for around 20 minutes, but watch so it doesn't burn.

Sprinkle over baked crust:

1

cup

of cooked veggies

like broccoli

¼

cup

of shredded cheese

Filling:

2

eggs beaten

⅔

cup

dry milk

instant milk

1

cup

vegetable broth

can use water you cooked veggies in or milk

pinch

of nutmeg

salt and pepper

Pour over crust

veggies and cheese.
Instructions
Bake in a preheated 350 degree oven for 45 minutes or till solid.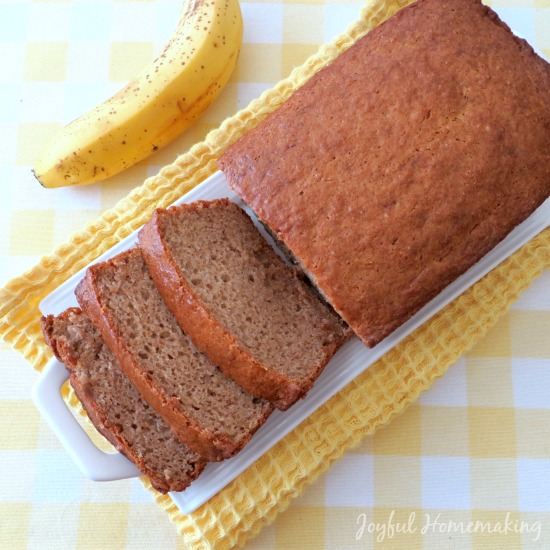 Banana Bread Recipe
2) Macaroni and Cheese Casserole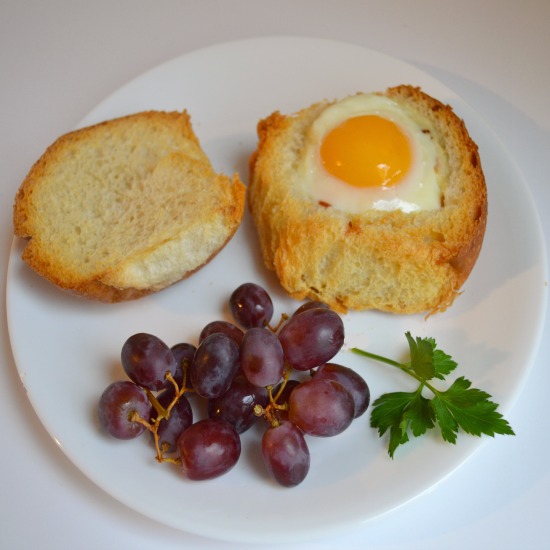 4) Eggs and Toast
5) Pasta and Sauce
6) Pasta with Butter and Parmesan
7) Brown Beans and Cornbread
8) Pasta Salad-with pasta and Italian dressing, and the veggies are up to you

10) Pancakes-can be made with fruit or peanut butter to up nutritional value

Pancakes
Print Recipe
Ingredients
2

cups

unbleached flour

2

Tbsp.

sugar

2

tsp.

baking powder

½

tsp.

salt

2

eggs

1 ¾

cups

milk

2

Tbsp.

oil
Instructions
They're easy and quick to make, just mix your dry ingredients together, then your wet ingredients, and then combine them both.

Drop by ⅛ cup measure onto griddle or frying pan on medium low heat.

Flip over when bubbles start to appear on top.

Makes 30 (4 inch) pancakes.
11) Grilled Egg and Cheese Breakfast Sandwich-can make with or without bacon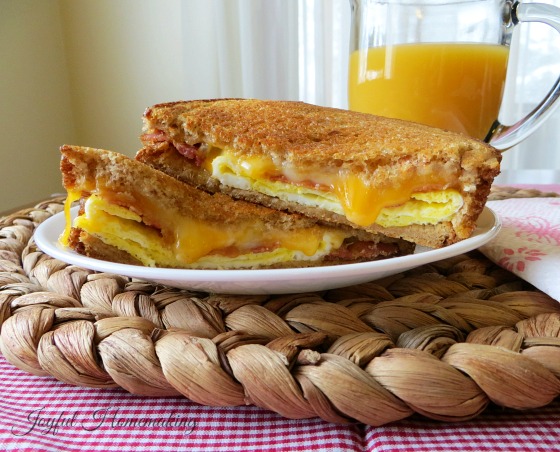 12) Canned Soup and Oven Grilled Cheese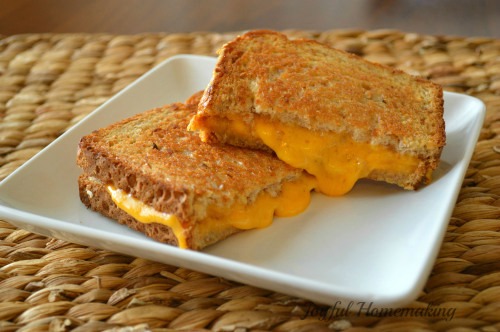 13) French Toast
14) Peanut Butter and Banana Sandwich
15) Peanut Butter and Jelly Sandwich
16) Peanut Butter and Fluff Sandwich
18) Eggs and Homemade Muffins
19) Egg Salad Sandwiches
20) Cheese Quesadillas
21) Tuna Salad Sandwiches
22) Tuna Melts
23) Cereal and Fruit

24) Oatmeal and Fruit

25) Baked Oatmeal
26) Pumpkin Bread and Eggs
27) Pasta with Alfredo Sauce
28) Veggie Stir Fry with Rice
29) Fruit Smoothies
30) Homemade Waffles and Fruit
31) Bagels and Cream Cheese and Bananas
32) Chicken Thighs in Crockpot with BBQ Sauce

33) Fried Potatoes and Onions-My dad would make this every Saturday night when I was a kid.
34) Homemade Biscuits and Gravy- I used to watch my grandma make them every time we visited!
35) Baked Potatoes-with various toppings from leftovers like pieces of meat, veggies and cheese.
36) Fried Rice- with whatever bits of meat leftovers, chicken, ham or egg, and any leftover veggies like broccoli or carrots.
37) Potato Soup-a bag of potatoes can be stretched over multiple meals, depending on family size.
38) Peirogies- make a very filling meal, and go well with many veggies, found in the freezer section
39) Split Pea Soup--the ham/ham bone is optional
Some things to keep in mind:
--The greater expenses come in when you start adding in lots of meat and dairy.
--Breakfast for dinner ideas are usually inexpensive.
--Plan a weeks worth of meals that have similar ingredients to efficiently use leftovers (like meat and veggies).
--When you have super tight finances, it may not be the best time to buy an item in bulk, or you may be eating only that for a week or two. This may be the time to buy the smallest size you need for your recipe or needs for the week. When you have some wiggle room in your budget, then take advantage of the savings that can come from buying in bulk.
--Try to serve fruits or vegetables with your meals. Apples can usually be purchase relatively inexpensively as well as carrots, and canned fruits and veggies can work too!
This list is certainly not exhaustive, but hopefully it gives you some readily available ideas for some tasty yet budget conscious meals!