We enjoy cool whip on quite a few desserts around our house, and in the past I posted about some fun different ways we enjoy using cool whip. Since lemon desserts seem to be all the rage right now, I tweaked a favorite super easy dessert to make it "lemony," and it was fresh, sweet, cool and tangy!
You only need two ingredients for this sweet lemony treat.
1 3 ounce box of lemon jello (regular or sugar free)
1 16 ounce container of cool whip
Mix together really well, and then freeze for a couple of hours.
Your are then ready to scoop it out and serve. It's easy, refreshing, cool, light and lemony. Everyone here loved it!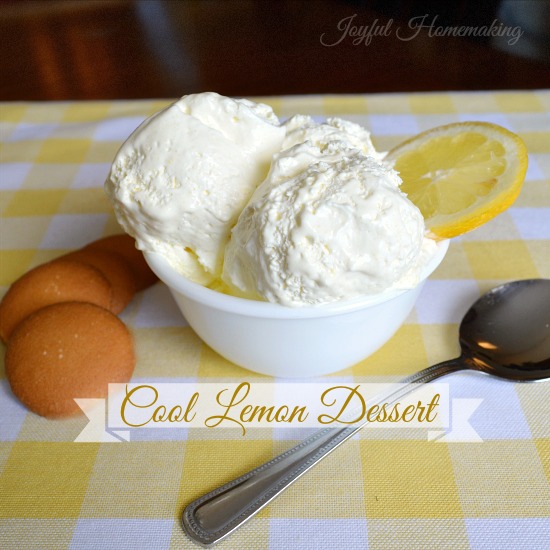 Hope you enjoy!